Stephen McKee – Ardmore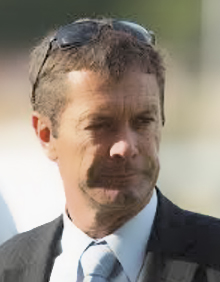 Stephen Mckee is one of New Zealand's top trainers and is recognised for being able to keep top horses racing at the elite level for not just months at a time, but for consecutive seasons. Stephen commenced training in partnership with his father Trevor in 1986 and they won the New Zealand Trainers Premiership in 2000.
Trevor retired in 2006 and since then Stephen has finished in the top 10 on the New Zealand premiership every year. In the 2011/12 season Stephen finished as the leading New Zealand trainer of Group and Listed winners. Stephen is best known for training the champion SUNLINE to 13 Group 1 wins, including two Cox Plates and The Hong Kong Champions Mile. He currently trains the outstanding MUFHASA who has won nine Group 1 races to date in New Zealand and Australia, including four in the 2011/12 season. Stephen has become an expert at winning Group races in Australia and preparing horses for hit and run raids in the big races.
Stephen trains on his own property at Takanini on the outskirts of Auckland where he has his own private training track on 25 acres and another property of 30 acres for pre-trainers.