Albert Bosma – Racing Manager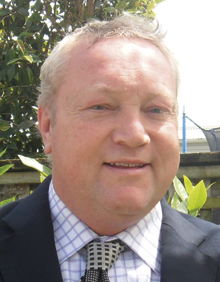 Racing has always been my passion. I know it is an over-used cliché, but it best describes how I feel about thoroughbred racing and the excitement of being a winning owner. I bought my first horse, SILKY RED BOXER in 2001 with Chris Waller, who is now Sydney's leading trainer. At that time Chris was just getting started in Sydney and also had a training base in Foxton in New Zealand. Silky Red Boxer turned out to be a multiple Group winner of $500,000 in New Zealand and Australia and was the catalyst which started Go Racing in 2003.
I managed the syndicate that raced Silky Red Boxer, bearing in mind how I would want to be treated as an owner. I gave the owners weekly updates as a minimum; had independent accounts completed; ensured prize money was paid out and that all owners, regardless of their shareholding, were treated like they owned the whole horse. People loved it. More owners approached me, so I bought a second horse (that won four races) and within 12 months, eight more horses. The point came in 2003 where what I was doing was too small to be a business, but to big to be a hobby.
The decision was made to form Go Racing with businessman and old friend Patrick Vinaccia and we have grown each year since then and been fortunate to turn a lot of clients into friends along the way.
My background before I formed Go Racing was originally as a graduate of Victoria University in Wellington. Twelve months out of University I started my own business, which was bought from me two years later. I then moved into Business Development working in Wellington, followed by two years in London heading up New Zealand's leading immigration company Malcolm Pacific's, United Kingdom Division. I returned to New Zealand, working in Business Development in Auckland for three years and then started Go Racing.
I believe racing is about winning, but it is also the ride getting there, where fun and anticipation are very important. We would love you to join our Go Racing family and come on board to share the success and fun with us. Contact me to discuss getting involved.